Let's meet in Warsaw at the international exhibition BEAUTY FORUM 2023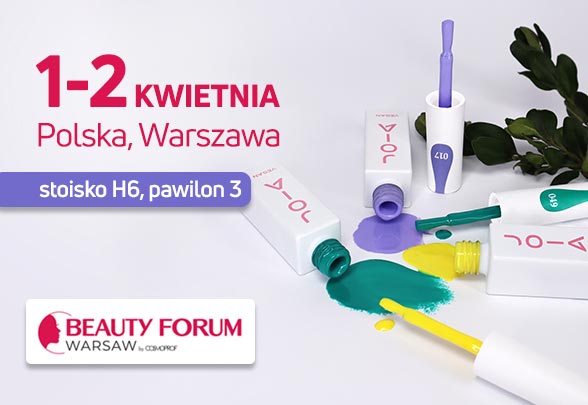 JOIA vegan participates in the BEAUTY FORUM 2023 international exhibition, which will be held on the 1 and 2 of April, 2023. We will introduce unique vegan materials for manicures and pedicures to the nail professionals from all over the. We are expanding the community of masters with a conscious ecological position.
Be sure to visit our stand #H6, hall 3, because you cannot miss such favorable offers*:
3+1 for gel polishes and base coats (8 ml) JOIA vegan;
15% discount on other JOIA vegan products;
Giveaway of 2 JOIA vegan beauty boxes among checks in the amount of PLN 200 or more.
*Offers are not cumulative.
We will also surprise you with a rich program of master classes, which will be held by our technologist Tetyana Tarasyuk:
1.04
The line of unique gel-base PolyLiquid Gel JOIA vegan. Technology of use and advantages.
Aesthetics of trendy spring designs with JOIA vegan gel polishes.
2.04
Salon modeling with Creamy Builder Gel JOIA vegan.
Secrets of a unique juicy french with JOIA vegan gel polishes.
We give you the promo code BEAUTY WARSZAWA for a 15% discount for purchasing tickets on the website beauty-fairs.com.pl until the 29 of March.
The exhibition will take place:
the 1 and 2 of April, 2023
Address:
Centrum EXPO XXI
St. Prądzyńskiego 12/14, Warsaw
We look forward to seeing you!