Extravaganza of color with JOIA vegan!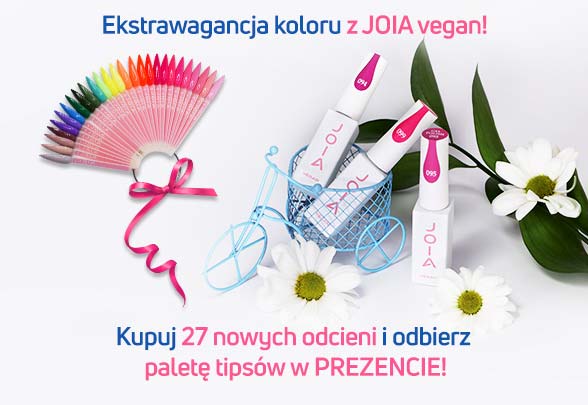 Spring is a period of blossoming, beauty and color! So, the JOIA vegan team has prepared an incredible promotion for you:
Buy 27 new shades and get a palette on tips as a GIFT!
This is an ideal way to expand your collection with exclusive shades of gel polishes and save time applying colors on the palette.
By choosing the new JOIA vegan shades, you will not only add more color to your life, but also emphasize your conscious ecological position and desire to care for the environment.
Conditions:
Orders are accepted daily, processed and shipped on business days.
The special offer cannot be combined with other promotions and discounts.
During the promotion, bonus points are not accrued and calculation with bonus points will not be possible.
The promotion is valid until the end of gift products in stock.
Don't miss your chance to get a palette on tips as a GIFT, the quantity is limited, hurry! Order the unsurpassed shades of JOIA vegan and create your own unique image with new bright colors!