Meet stunning new shades in the line of BB cream base JOIA vegan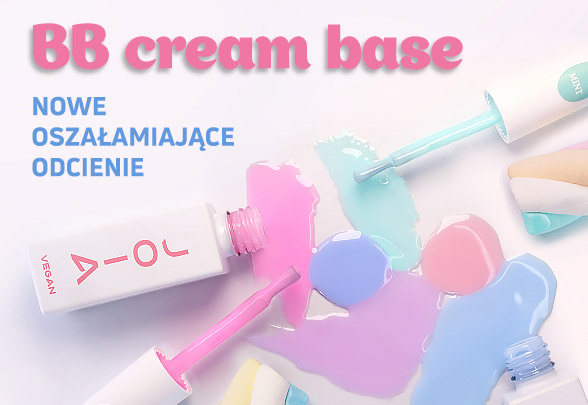 We will impress you with the replenishment of unsurpassed shades in the line of BB cream base JOIA vegan. These elegant, gentle colors of camouflage bases, like a breath of fresh air, inspire the implementation of creative ideas. Each color is unique and fascinates with its special spirit.

Harmony of inspiration and energy in the new colors of BB cream base JOIA vegan.
Verbena, lilac 一 Lilac shade of the base coating, which surprises with its beauty. Like the delicate verbena flower, it is associated with calmness and confidence. Color therapy of this elegant pigment will give a wave of real relaxation. In addition, a manicure in the shade of Verbena will emphasize the lightness and casualness of your image.
Tea Rose, pink-nude 一 Pale pink color of the camouflage base. It is associated with the pigment of tea rose petals, which is a symbol of natural beauty and femininity. This color on the nails will create an aura of tenderness and sensuality, emphasizing your delicate, romantic nature.
Candy, pink 一 Pink shade that brings back the carefree times of childhood. It is associated with a bright candy, which beckons from a colorful shop window. This color is full of energy and cheerfulness. By choosing the Candy shade for coating, your nails will become a spectacular accent of the image for any event.
Ocean, light blue 一 Shade of a calm, warm, friendly ocean that envelops you with its gentle waves. Such a pigment creates an atmosphere of mystery, so it will be an excellent choice, both for a stylish monochrome coating and for trendy designs. You can emphasize your easy-going character with the help of Ocean shade.
Mint, turquoise –
A special turquoise color of mint. Such a fresh shade has a huge potential for the realization of the most creative ideas of masters of nail aesthetics. The versatility of this color is amazing, because it matches literally any color type. A feeling of coolness and lightness will accompany you throughout the entire period of wearing this shade.
Advantages:
exquisite shade;
perfectly camouflages the nail plate and masks imperfections;
flawless elasticity and plasticity of the material;
excellent self-leveling;
super strong adhesion to the nail plate of any type and the next layer of gel polish coating;
fast polymerization, does not hurt in the lamp;
does not injure and strengthens the nail plate;
does not spread;
has an international VEGAN certificate;
safe formula 9 FREE.
The product is available in a volume of 8 ml.