We present a new sophisticated shade favorite gel of nail professionals 一 Builder Gel PNB, Sweet Pink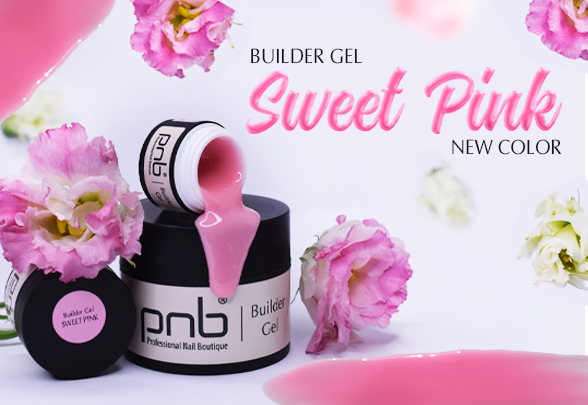 Builder Gel PNB, Sweet Pink 一 modeling gel of a stylish pink shade. This special color is associated with sweet cotton candy and creates a playful, carefree mood.
The complex of properties of this product will satisfy every master. Real magic happens in front of the client's eyes: the gel self-levels in a matter of seconds, is comfortably distributed over the nail plate, creating the most aesthetic look of a natural nail. Fast polymerization is another plus of this incredible material.
Builder Gel PNB, Sweet Pink turns the modeling process into a real art.
The possibility of using this material for various techniques makes it truly versatile:
nail modeling on forms/tips;
masking visual defects of the nail plate;
optical lengthening of the nail bed;
perfect overlapping of the border of the natural nail and the free edge.
Lightness and aesthetics of nail masterpieces with Builder Gel PNB, Sweet Pink!
ADVANTAGES:
excellent self-leveling;
ideal consistency of medium viscosity;
safe 7-free composition;
impeccable in technique without sawing;
dense pigmentation makes it possible to hide the transition between the free edge and the nail bed;
hardens quickly in the lamp;
the material is actively used not only as a basis, but also to create a spectacular design.