We invite you to the international exhibition BEAUTY FORUM 2023 in Poland!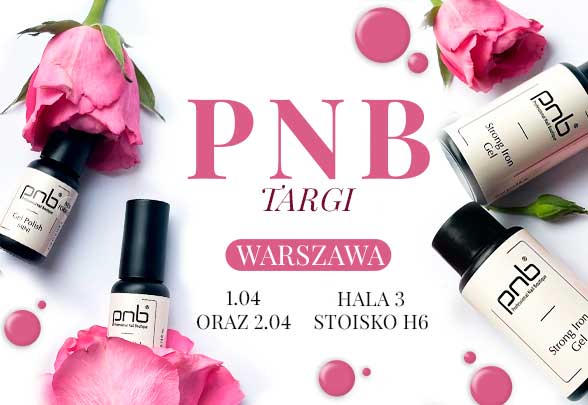 Spring inspires us to new achievements and continuous development, therefore, on April 1 and 2, PNB will be an exhibitor at the international exhibition industry BEAUTY FORUM 2023, which will be held in Warsaw, Poland.
As an industry headliner, we couldn't miss such an event. We are opening new horizons! Therefore, we invite you to our stand No. H6, hall 3.
At the stand you will find particularly favorable offers*:
3+1 on PNB gel polishes in 4 and 8 ml formats and 8 ml base coats;
15% discount on other PNB products;
Giveaway of 2 PNB beauty boxes when purchasing products worth PLN 200 or more.
*Discounts are not cumulative.
In addition, we are preparing for you an informative program of master classes, which will be conducted by our technologist Alina Boyko:
Ultra strong and clear square shape with PolyFlex Gel LUX PNB & Builder Gel PNB.
Aesthetics of fast spring designs with PNB materials.
All types of nail strengthening with Ice IQ Gel PNB, PolyFlex Gel LUX PNB and Strong Iron Gel PNB.
Creative designs with magnetic gel polishes METEORITES 9D PNB.
To purchase a ticket with a 15% discount, use the promo code BEAUTY WARSZAWA at beauty-fairs.com.pl until March 29.
Exhibition period:
April 1-2, 2023
Address:
Centrum EXPO XXI
St. Prądzyńskiego 12/14, Warsaw
See you!