For orders from 500 PLN 一 SECRET BOX for 200 PLN as a gift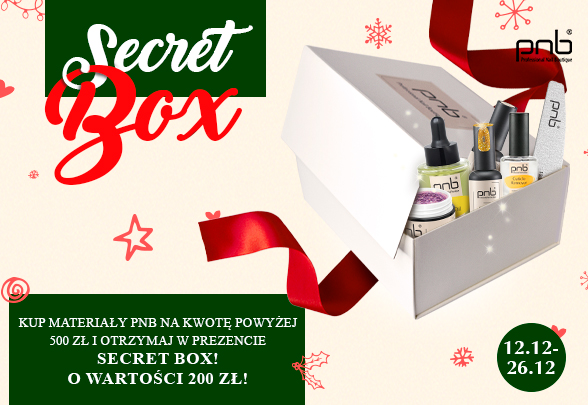 3 December, 2022
Is that PNB in ​​a suit or really Santa Claus?
We are launching a cool SECRET BOX promotion from PNB
This year we will be Santa Claus for #pnblovers, because from the 12 to the 26 of December we will give valuable presents:
Buy PNB materials in the amount of 500 zlotys or more and receive a guaranteed SECRET BOX as a gift!
The value of SECRET BOX 一 200 zlotys! The filling will be a surprise for you. All we can say is that we lovingly packed our gift bestsellers in a stylish branded box.
Opening it, you will feel special emotions of delight, as in childhood, when you looked under the pillow or ran to the Christmas tree.
Conditions:
The promotion period is from the 12 to the 26 of December, 2022.
Orders are accepted daily, processed and shipped on business days.
The promotion is valid until the end of gift products in stock.
During the promotion, bonus points are not accrued and calculation with bonus points will not be possible.
Make your order soon, the number of SECRET BOXES is limited. A winter wonder awaits you!